Sewage Backup and Cleanup Douglas
Sewage is a substance that needs to be handled with care in order to prevent the spreading of disease. Also known as black water, sewage is classified as a category three water due to its high toxicity levels.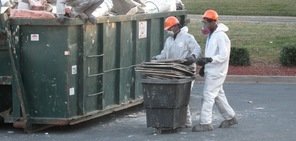 Black water is filled with bacteria, mold, chemicals, fecal matter, and other biohazards that can cause you to become ill just through tropical contact. In order to stay as safe as possible in these situations, you should stay away from the sewage and hire professionals to conduct the sewage cleanup
911 Restoration of West Georgia works with IICRC certified professionals who are extensively trained to implement sewage cleanup both safely and promptly.
When property owners call us in need of sewage cleanup services the Douglasville technicians are ready to spring into action and provide same day services.
The office is open around the clock, so you can literally call us any time of the day or night for water damage restoration and sewage cleanup. In fact, when you are dealing with a black water emergency, the sewage cleanup specialists will arrive within 45 minutes of receiving your call.
The Douglasville sewage cleanup team offers free visual inspections for property owners. So, call us the moment you notice a clog or backup in your home or business and before you know it fast and professional water damage restoration services will be on their way.
When Do You Need Sewage Backup Cleanup?
When sewage invades a commercial or residential property not only can it cause damage to your home or business, but it poses a health risk to everyone who comes into contact with it.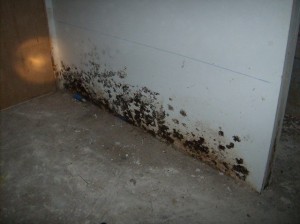 The professionals in Douglasville understand how to deal with sewage safely and are aware of all the different components that go into a successful sewage cleanup.
Time is of the essence when it comes to sewage, because similar to water damage, the longer sewage sits inside of a property the more damage it will do.
Similar to a flooding incident, sewage can seep into parts of a property and cause water damage and mold infestations. The odor that sewage causes will also only get worse as time goes by, making fast action crucial in these situations.
The water damage restoration unit will remove the liquid and the solids from the property using large extraction machines. Once the majority of the waste is out of the structure the technicians will then focus on completely drying the premises. More than just providing blackwater damage restoration services, the Douglasville team has the knowledge and equipment to completely deodorize the premises, leaving it looking and smelling like sewage was never even an issue.
The water damage restoration pros are here to serve you through timely response and the careful monitoring of plumbing leaks and sewage backups our damage, so give us a call today.
Understanding How To Prevent A Sewage Spill
Since sewage is such a difficult substance to clean up, it is best for a property owner to take measures to safeguard their property against an overflow from ever happening to begin with.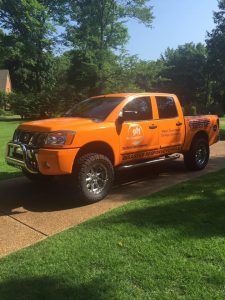 You can prevent sewage backups by following some simple tips from the Douglasville water damage restoration professionals.
You can start by refitting your property with water-resistant building materials. The sewage cleanup team suggests using materials such as stone, tile, waterproof wallboard, and sealed concrete in areas prone to flooding.
Check every door and window to make sure seals are watertight. Look for discoloration around caulk and paint and for swelling in the frames. It's crucial to maintain your property to avoid plumbing problems, ruptured hoses, and a pipe burst.
Hire a plumber to inspect your appliances, including the water heater, washing machine, and dishwasher. Install a sewage backflow valve, which is a mechanism that is often used to prevent sewage from flowing back into the house.
911 Restoration of West Georgia values professionalism and their repair workers always put the customer first. Give the water damage restoration team a call to learn more about these procedures and practices and to see why we are the best sewage cleanup company in Douglasville.