Mold Remediation Douglasville
Mold is homeowner's worst nightmare and in Douglasville, we don't want your beautiful home to be damaged. Douglasville is a phenomenal city, flourishing with money-making businesses, a bustling nightlife and the cleanliest parks.
Sometimes Mother Nature gets in the way of the activities and sites that Douglasville has to offer. Our 911 Restoration West Georgia team is dedicated toward removing mold efficiently, quickly and we will respond within 45 minutes.
One of the major disasters that the residents here experience quite frequently is mold growth due to flooding. When water damage occurs, mold begins to build and can rapidly contaminate the home.
This is when our mold remediation Douglasville team steps in. When you need a fast-acting team of professionals, call on us for mold remediation.
How Can Mold Infestation Be Prevented?
Mold infestation can be prevented several ways and by working with our mold remediation Douglasville team, we can care of immediately to prevent mold growth.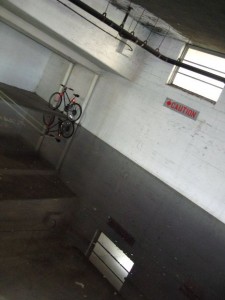 If you want to take the proper steps on your own, increase surface temperature by adding insulation or increasing air circulation. Mold can stem from humidity so our 911 Restoration mold remediation team suggests repairing leaks, increasing ventilation or dehumidifying. Additionally, leaky plumbing should be taken care of ASAP before flooding occurs, leading to mold.
Contact our mold remediation Douglasville team to find out more about our services. We work with most insurance companies and are available 24/7 to help take care of dangerous mold.
Why is Mold Dangerous?
Mold is dangerous because respiratory issues can occur and the structural integrity of the home can be compromised. Mold can grow almost anywhere in a home or business if conditions permit.
If there is visible growth on painted wall surfaces, property owners should be concerned about what may be growing on the wall's opposite side. The space inside the walls of a house often differs drastically from the outside and can provide good conditions for mold growth.
If the wall remains wet for a prolonged period, it's almost guaranteed that the mold growth on the back side will be worse than on the front. At that point, containing the work space and removing moldy materials, followed by cleaning of salvageable framing, are the best options.
Mold can pose serious health risks from congestion to respiratory problems. Call our office today to learn about 911 Restoration and for same day mold removal service at an affordable price. Call us to find out what type of mold issues we can help with.
What Types of Mold Issues Can 911 Restoration Assist With?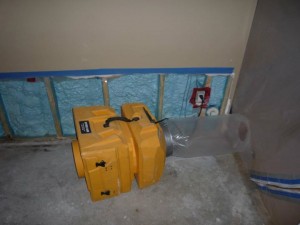 911 Restoration West Georgia can assist with a multitude of mold issues. Our mold remediation Douglasville team knows that mold may be growing on hidden surfaces, such as the backside of dry wall, wallpaper, or paneling, the top of ceiling tiles and the underside of carpets and pads. Possible locations of hidden mold can include pipe chases and utility tunnels.
Condensation quickly forms behind the walls of furniture, acting as a major birthplace for mold. Materials like dry wall, vinyl wallpaper and wood paneling trap moisture quite easy, providing a breeding ground for mold.
You may suspect hidden mold if a building smells moldy, but you cannot see the source, or if you know there has been water damage and are having health and respiratory problems.
Investigating hidden mold problems is difficult and that's where we come in. Mold investigation requires caution and expertise. Our disaster restoration team is ready to handle any type of situation. Give us a call to evaluate your mold problem. We always put the customer first. Give us a call today for the best mold remediation company.