Mold Remediation Douglasville
Mold and mildew are sneaky substances that can get in the hardest to reach places of any home or business. It likes to live in areas of a property that are dark, damp, and warm, such as inside of walls, up in the attic, down in the basement, and inside of sink cabinets.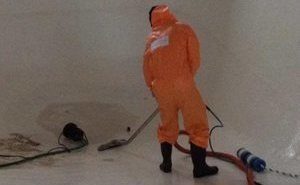 One of the major disasters that the residents in Douglasville experience quite frequently is flooding, which often leads to mold growth due to water damage.
When there is an increased presence of moisture in a building, then mold begins to infest and can rapidly contaminate the property. In fact, an infestation can begin to spread within 24-48 hours of spores being exposed to moisture.
When you begin to notice signs of mold you should reach out to 911 Restoration of West Georgia. When the mold removal team steps in you can breathe a sigh of relief knowing that everything is going to be handled, from the mold removal to the water damage restoration.
The Douglasville experts will provide free visual inspections for property owners, so you never have to worry about taking on a financial risk by hiring us if you are unsure about your mold problem. When you need a fast-acting team of mold removal professionals, call on 911 Restoration of West Georgia.
How To Prevent A Mold Infestation
The best way to prevent a mold infestation is by managing the water and humidity levels in your home or business by reaching out for water damage restoration services the moment you need them.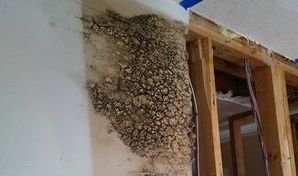 The longer you let moisture build up in the home, the more likely a mold infestation may form. So, the moment you find any sign of water damage, even just a small leak, it should be repaired immediately.
Mold infestation can be prevented in several ways and by working with the water damage restoration team, we can help you take steps to prevent mold from growing in your property.
If you want to take the proper steps on your own, increase the surface temperature by adding insulation or increasing air circulation. Mold can stem from humidity, so the water damage restoration team suggests repairing leaks, increasing ventilation or dehumidifying.
Additionally, leaky plumbing should be taken care of as soon as possible before water damage occurs and leads to an infestation. Basically, if you see signs of water damage, call us for water damage restoration services immediately. Contact the mold removal team in Douglasville to find out more about our water damage restoration and mold removal services.
Why Is Mold Dangerous?
Mold can grow almost anywhere in a home or business if conditions permit. There are certain types of mold species that have the potential to be very dangerous to both the property they are growing in and to the people inside of that property.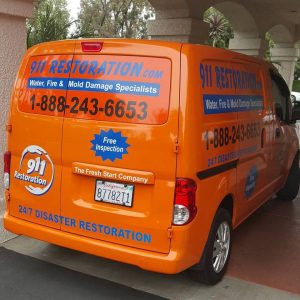 Respiratory issues can occur when the spores are inhaled, along with other allergy symptoms such as sneezing, coughing, and itchy eyes. The structural integrity of the property can also be compromised because mold eats organic materials commonly found in homes and businesses, such as wood.
If there is visible growth on painted wall surfaces, property owners should be concerned about what may be growing on the wall's opposite side. The space inside the walls of a house often differs drastically from the outside and can also require mold removal services.
If the wall remains wet for a prolonged period, it's almost guaranteed that the mold growth on the back side will be worse than on the front. At that point, containing the workspace and removing moldy materials, followed by cleaning of salvageable framing through water damage restoration services, are the best options.
Mold can pose serious health risks from congestion to respiratory problems. The mold removal team wants to make sure that you are as safe as possible, so give us a call the moment you see any signs of mold and or water damage in your home or business.