Fire Damage Restoration Douglasville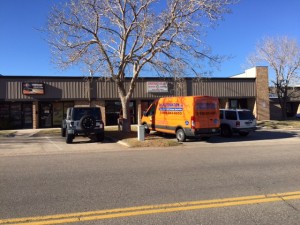 Fire damage can happen at any time, to anyone which is why residents in Douglasville, Georgia should always take caution. Georgia is a gorgeous state, flourishing with greenery, breweries, wine tastings, rock climbing, zip-lining and the list goes on.
Sometimes these exciting activities are put to a halt due to severe storms and power outages. When traumatic fires occur, residents contact our 911 Restoration West Georgia team where we value professionalism and offer the best restoration services in Georgia.
During the summer months, the air can become increasingly dry while temperatures rise. This causes fires which can lead to an array of structural issues in and out of both homes and businesses.
Our fire damage Douglasville team is here to help you after your home has suffered fire residue.  Give us a call today for a free inspection.
Can I Clean Up Fire Damage Myself?
Our fire damage restoration Douglasville team believes you can clean up some fire damage yourself. Fire damage should ultimately be tackled by professionals, even if it is just a portion of the process.
This ensures that any remaining water damages have been taken care of and the home is ready to be occupied again. For those of you starting to fix the issue yourselves, begin by cleaning the exterior walls.
Whether your exterior walls consist of brick, stone, wood or paint, you can disinfect the eaves with a detergent. By spraying detergent and pressure washing the entirety of the home, residue from the fire will begin to peel away. Make sure to use a dust mask and gloves during the process and keep the home ventilated.
If the damage and residue are heavy, it is be best to hire our fire restoration Douglasville team to thoroughly restore your home and belongings. Check with your insurance company to see if smoke damage from outdoor sources is covered by your policy.
Our company has experience working with all insurance companies. Call us to discuss your options today and have us get rid of that awful smoke smell.
Can 911 Restoration Get Rid of the Smoky Smell?
Our fire damage restoration Douglasville team can efficiently get rid of the smoky smell. We use cutting edge technology and have been thoroughly trained in relieving any residue or odors that come from a fire.
At 911 Restoration, we don't use basic household cleaning products. Our company goes above and beyond with industrial strength chemicals to completely lift away any odors.
Smoke odor is a problem that must be addressed immediately as it can damage the lungs and compromise breathing. Contact our 911 Restoration fire damage restoration team to see why we are the best.
Our fire damage restoration Douglasville team is the best because we are available 24/7 offering the highest quality disaster restoration services in the state of Georgia.
We use the latest drying technology during water extractions. At 911 Restoration, our experts have over 35 years of experience. We are licensed, insured & bonded, giving you peace of mind.  Give us a call to discuss your options today.