Fire Damage Restoration Douglasville
Property fires can happen at any time to even the most attentive property owners, which is why it is so important to have a plan in place when such an incident does break out.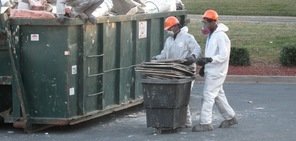 It can be very chaotic when a fire occurs, so implementing an evacuation plan ahead of time is the best way to ensure that everyone in the home or building knows exactly what to do in the event of a fire.
Once everyone is safe and the fire department has done their job quelling the flames, the real work begins. The destruction left behind can be tremendous, requiring the fire restoration services of a professional company in order to completely recover.
When traumatic fires occur, property owners can count on the fire restoration technicians at 911 Restoration of West Georgia to literally pick up the pieces and put your property back together again.
The Douglasville team provides deodorization, smoke stain removal, soot and ash cleanup, and water damage restoration services. The comprehensive services put us ahead of the competition, making us the one and only company you will need to work with from start to finish.
After your commercial or residential property has suffered damages from a fire you can call 911 Restoration of West Georgia to receive a free visual inspection for property owners.
Do It Yourself Vs. Professional Fire Restoration
During the summer months, the air can become increasingly dry while temperatures rise. This creates the perfect condition to create a fire, which can lead to an array of structural issues in and out of both homes and businesses.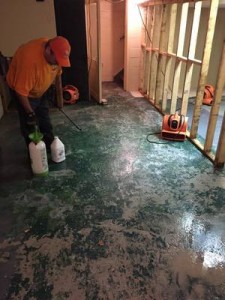 Fire damage should ultimately be tackled by professionals, even if it is just a portion of the process. Most instances of fire create smoke and water damage destruction that is well beyond the ability of the property owner to repair on their own.
However, if you find that there are some issues still lingering after the bulk of the work is completed by the fire restoration experts, then you should be aware of the proper cleaning methods that should be implemented.
Smoke and soot stains are oily, which means that you can only use specific cleaning agents to properly remove the substances. If you choose the wrong product you can actually make the stains worse. Choose a cleaning product that has a degreaser element to obtain a complete clean.
Whether your exterior walls consist of brick, stone, wood or paint, you can disinfect the eaves with a detergent. By spraying detergent and pressure washing the entirety of the home, residue from the fire will begin to peel away. Make sure to use a dust mask and gloves during the process and keep the home ventilated.
Please be aware that by choosing a DIY cleaning method you may run the risk of causing more harm than good, especially if the damage is substantial. For heavy residue and water damage, it is best to hire the fire restoration team in Douglasville to thoroughly restore your property and belongings.
If money is a concern, you can file a claim with your insurance company to see if the fire and smoke damage is covered by your policy. 911 Restoration of West Georgia has experience working with all insurance companies, so call us to receive the most thorough water damage and fire restoration services in Douglasville.
Expert Smoke Stain And Odor Removal
The fire restoration team can efficiently get rid of the smoky smell that is typically left after a fire has been put out. 911 Restoration of West Georgia uses cutting edge technology and all of their technicians have been thoroughly trained in removing all the residue that causes those odors.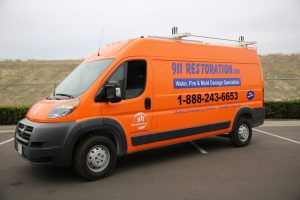 Water damage caused by the fire hoses contribute to this foul odor when it mixes with the ash and soot caused by the property fire. The lingering moisture also has the ability to cause mold, which can create a musty smell.
At 911 Restoration of West Georgia, we don't use basic household cleaning products. The Douglasville branch goes above and beyond with industrial strength chemicals to completely lift away any odors.
Smoke odor is a problem that must be addressed immediately as it can damage the lungs and compromise breathing. The fire restoration team wants to keep you safe at all costs, which is why we place such an emphasis on clearing the entire property of any health hazards.
Water damage is another hazard that we go to great lengths to mitigate. In some cases, the water damage caused by the fire extinguishing process can be as detrimental as the fire damage.
The Douglasville techs understand that flood damage is a component of fire restoration and you can count on us to administer both. So, give us a call the moment the fire department leaves the scene and we will begin spreading the fresh start attitude.