Water Damage Restoration Douglasville
Water damage restoration demands the help of trained professionals such as those at 911 Restoration Douglas. Moisture has a way of hiding where the untrained eye, especially those without the proper equipment, cannot find it.
While seeping into these spots, that water will take a toll on your property in many different ways. It starts by soaking wood and rendering it useless to hold your property up, causing sink holes and collapses.
Second,  mold is likely to grow where moisture huddles. Without the help of 911 Restoration and our water damage restoration Douglas crew, your home may turn into a total loss.
Water Damage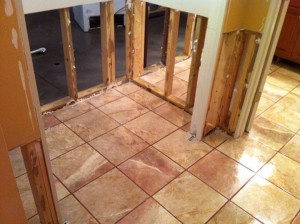 There are multiple components that go into water damage restoration. It starts with preparation: what you have done to prevent calamity and how you have structured your insurance.
Once disaster strikes the first thing to do is follow your emergency plan, which should end with calling 911 Restoration Douglas and we will take it from there.
Our water damage restoration Douglas technicians have the training and experience to perfectly restore your home and work with your insurance company to lower your out of pocket costs. Therefore, we start the restoration steps upon arrival.
The final step leads back to the first, protecting against future damage.
Step 1: Prepare for the Worst by Working with the Best
Water damage affects homeowners at a rate of once every 50 years. With these statistics in mind, it is not a matter of if, but when floods will swarm your property. Thus, you want to keep your home prepared for tornadoes ripping through the area or thunderstorms raining through your ceiling. To do this:
Sandbag your doors
Shield your windows
Clear rain gutters
One of the most important preparations you can make is to understand your insurance policy. Many homeowners insurance policies are designed only to support you in case of specific water damage emergencies. Find out which events are covered and purchase extra insurance for the ones that are not.
911 Restoration Douglas works with your insurance company and within your budget to be a leader through support in this challenging situation.
Step 2: Emergency Plan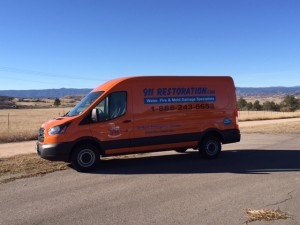 Part of the preparation phase should be coming up with an emergency plan. Know what to do in case leaks form or rain seeps into your home.
When floods occur, make sure you do not touch the water as it could be contaminated. Shut down your water line, electricity, and gas utilities. 
Once everyone is safe, call 911 Restoration. Our water damage restoration Douglas representatives can walk you through any of these steps over the phone while the specialists are on the way.
Step 3: Regroup While 911 Restoration Handles the Disaster
911 Restoration Douglas answers your emergency calls 24/7 and is on scene within the hour. As soon as we arrive, we evaluate the situation and start the dry out so that further issue does not occur.
We will contact your insurance company and file your claim to get the most from your policy.
Since we follow our signature Fresh Start Attitude, we leave your home even better than it was before disaster befell it.
We treat you and the property with respect while exuding our humble nature and leadership through support. When you need us again, we will return to provide the same excellent service again.
We are a company built to rescue our customers from their dire time of need.
Step 4: Do it All Over Again
Before our water damage restoration Douglas technicians leave you to your pristine house, we offer a few key tips to prevent future water damage.
They are reminiscent of the preventive maintenance listed in step 1, with the added ideas of replacing decade old water appliances (or at least their hoses), protecting your plumbing in case of winter freezing your pipes, and appropriate flushing habits.
For all your water damage needs, call 911 Restoration Douglas.