Water Damage Restoration Douglasville
Water damage has a way of hiding from property owners, especially when those without the proper training or water damage restoration equipment try to take care of issues stemming from a leak or flood by themselves.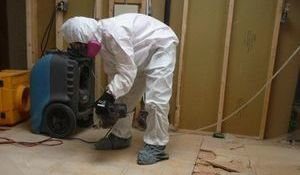 911 Restoration of West Georgia is locally owned and operated, making the technicians completely in tune with the wants and needs of the property owners in the community. Giving people the highest level of water damage restoration and mold removal service is at the top of the list of priorities for the Douglasville staff.
Contacting the water damage restoration professionals as soon as you notice any signs of flooding, leakage, or mold is the best way to ensure a speedy recovery from this issues.
It is possible to reach out to us immediately because we stay available 24/7/365 to take your calls. Once it is determined that you are dealing with a water emergency the Douglasville experts will get to your property within 45 minutes, prepared to provide a free visual inspection for property owners.
There are multiple components that go into water damage restoration, and mold removal is a big part of the process. The Douglasville unit is able to implement both of these services, ensuring that every aspect of the damage is resolved.
The mold removal technicians at 911 Restoration of West Georgia have the training and experience to perfectly restore your commercial or residential property. They will even work with your insurance company directly to help you get the coverage you need.
So, whether you need water damage restoration or mold removal services, call the Douglasville leak and flood repair unit and they will give you the peace of mind you deserve.
Prepare For The Worst Water Damage Scenario By Working With The Best
Water has the ability to seep into crevasses and porous materials, allowing moisture to linger for long periods of time before the water damage is discovered. This will take a toll on your property in many different ways.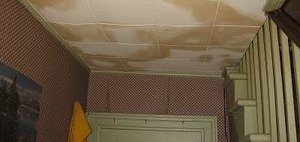 The moisture can soak into the wood, which can significantly weaken over time and cause structural damage. The water damage can also lead to the appearance of mold and mildew in areas where the moisture huddles.
Property owners need to remember that when it comes to dealing with water damage it is not a matter of "if," but "when" it will affect your property.
This is why you want to keep your home or business prepared to withstand a leak or flood at any given moment, especially with tornadoes and thunderstorms being a common threat in Douglasville. Some ways you can implement these preparations is by sandbagging your doors, reinforcing your windows and doors, and clearing the rain gutters and downspouts on your roof.
Along with maintaining your property, one of the other most important preparations you can make is to understand your insurance policy. Many property owners have insurance policies that are designed to cover specific types of water damage restoration jobs.
Most of the time flooding disasters and mold removal services are not covered by a standard policy. However, you can purchase supplemental policies that will cover water damage restoration services that are not included in your current plan.
911 Restoration of West Georgia works with all different types of insurance companies and has done so for many years, so you can count on us to assist you with understanding your policy. The water damage restoration staff members will even file your claim for you, if need be, so give us a call today!
Regroup While The Douglasville Experts Handle Your Water Damage Disaster
Even though you can rely on 911 Restoration of West Georgia to provide you with the highest quality water damage restoration and mold removal services, it is still important to stay safe during these situations.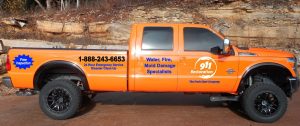 As mentioned before, prepping your home or business against the impact of a water emergency art of the preparation phase should be coming up with an emergency plan.
Know what to do in case leaks from or rain seeps into your property. When floods occur, make sure you do not touch the water as it could be contaminated. Shut down your water line, electricity, and gas utilities. 
Once everyone is safe, you can call a representative and they will walk you through any of these steps over the phone while the specialists are on the way. The office staff is available around the clock to answer any questions you may have, so we urge you to call us the moment an incident occurs.
Since the entire 911 Restoration family spreads the fresh start attitude, you can trust that the Douglasville team will treat your property with respect, all while exuding our humble nature and leadership through support. Whether you need water damage restoration or mold removal services, you can depend on us to show you that a leak or a flood is actually a fresh start. So, call 911 Restoration of West Georgia today!