Water Damage Douglasville
911 Restoration 

West Georgia
When your basement floods, you can call the water damage Douglasville techs at 911 Restoration of West Georgia and our experts will be at your service within 45 minutes of receiving your call.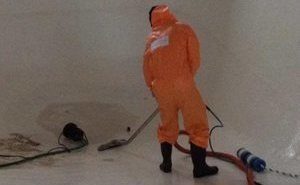 Our professionals want all of our customers to always feel comfortable calling us any time, day or night, so our water damage Douglasville team stays available 24/7/365, where service agents are standing by ready to help.
When it comes to water disasters, our staff don't want to take any chances, so our water damage Douglasville technicians offer same day services for all water related emergencies, ensuring that your damage stays to a minimum.
Our water damage Douglasville agents work with IICRC certified technicians and are trained to implement all types of water damage mitigation, including:
Black water cleanup

Mildew deodorization

Fungi and mold infestation decontamination

Deodorization services

Toilet overflow sanitization

Water extraction and drying

Mold spore testing services

Smoke stain cleanup and odor removal

Cleanup of tar and ash residue

Overall comprehensive disaster restoration

Remediation of all water damage
Call our water damage Douglasville specialists today and you will get a free home inspection as soon as our pros arrive on the scene.
Water Damage Restoration
Even though our water damage restoration Douglasville professionals can take care of practically everything after your home has been damaged by water.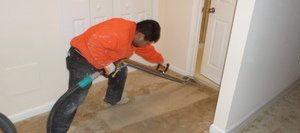 Our team knows that it is still up to the homeowner to make the decisions when it comes to cleaning up their stuff. On some jobs our water damage restoration Douglasville staff may have to dispose of everything, while other items will be able to saved.
We will organize the damaged goods into piles, with one pile being items to keep, and the other is of stuff to throw away. Our water damage restoration Douglasville agents will take what we can to recycling centers to limit our environment thumbprint.
So, call our specialists today and our water damage restoration Douglasville pros will help assist you with everything you need after a water disaster has occurred.
Mold Removal
Despite the fact that mold can look unpleasant growing in your home, there are other, more serious reasons that our mold removal Douglasville workers know why the substance needs to immediately be cleared from the property. 
You can be sure that when you hire our mold removal Douglasville members, you will receive the most top of the line assistance in the industry from our techs.
We are the most experienced and capable hands for the job, and by using the most comprehensive fungi remediation and water damage removal techniques, our mold removal Douglasville professionals can get your home completely decontaminated.
If you want mold mitigation done properly, call our staff today and our mold removal Douglasville technicians will go the extra mile for you.
Sewage Backup Cleanup
Our sewage backup cleanup Douglasville crews understand that it can be confusing it figure out what the next step you need to take after your home has been infested by gray and black water.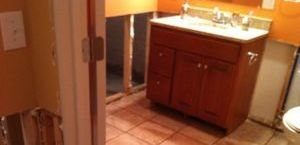 However, with us on the job, you can rest assured knowing that you have sewage backup cleanup Douglasville operation by your side the entire way through that are dedicated to helping you navigate your way throughout any sewage ordeal.
Customer service is a major priority to our sewage backup cleanup Douglasville workers, especially when it comes to dealing with sewage jobs that require the homeowner to vacate the premises until the renovations are complete.
We just want to make things as easy as possible for homeowners, no matter how big or small the workload is, so call our sewage backup cleanup Douglasville techs today and our experts will determine the extent of the work.
Fire Damage Restoration
It is important to remember that when a fire breaks out in your property the first thing you should do is call the fire department, so they can safely put out the flames.
Our fire damage restoration Douglasville team should then be notified to clean up the damage that has been done in your home or business. We will address the smoke stains, smoke odor, ash and fire damage by using high tech gear and cleaning agents that will get your property looking like a fire never occurred in the first place.
Our fire damage restoration Douglasville pros also are aware of the water damage that is done by the fire extinguishers. There may also be fire retardant chemicals present that can damage your home, which is something we are also able to remove.
Call our fire damage restoration Douglasville techs the moment the fire department has left the premises and we will arrive as quickly as possible to begin remediation procedures.
Disaster Restoration
Our disaster restoration Douglasville techs understand that when you find your self in the midst of a leak or a flood you may feel pretty overwhelmed.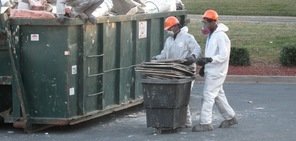 In order to calm your nerves and reassure you that everything is going to be ok, our disaster restoration Douglasville experts offer around the clock customer service.
Your wellbeing is the most important thing to our disaster restoration Douglasville professionals, so our team makes sure to stay accessible to you at all times.
Our disaster restoration Douglasville staff can assist you with the entire renovations process, including having our technicians file your insurance claim for you. Our agents want to get you affordable services and keep your out of pocket expenses low, so call our disaster restoration Douglasville specialists today!