Water Damage and Flooded Basements in West Georgia
Weather Alert: If you are experiencing weather-related damage from the storm, call us today for emergency assistance!
911 Restoration of West Georgia
Basements flood in the middle of the night, fires ravage properties, and mold grows unexpectedly. Property owners can fully recover from any of these issues if they contact a property damage restoration company with the ability to offer immediate assistance.

911 Restoration of West Georgia has the training and equipment needed to provide you the aid you need to handle:
Frozen Pipe Restoration
Flooded Basement Restoration
Whether you're a West Georgia homeowner or business owner, 911 Restoration of West Georgia is your Fresh Start! We'll communicate with you throughout the entire process, help answer questions related to insurance, and restore your property to its pre-damaged condition. One of our IICRC-certified teams is dispatched within 45 minutes of your call! Contact us today, and one of our friendly representatives will assist you in finding the nearest West Georgia location.
Service area map
Douglasville emergency technicians can arrive at your property within 45 minutes of receiving your call, no matter what time the emergency occurs. We don't take any chances when it comes to property disasters, offering same day services for all property owners. Let us ensure that the damage to your home or business stays to a minimum.
Part of the 911 Restoration of West Georgia mission is helping customers quickly, even for situations that do not involve water. The Douglasville branch can help property owners resolve fire damage restoration, mold removal, and disaster damage cleanup.
We want you to feel completely at ease when working with our technicians, whether you need us for water damage restoration, mold removal, or fire damage restoration. All 911 Restoration of West Georgia technicians are licensed, bonded, insured, and IICRC certified.
Give 911 Restoration of West Georgia a call today. Let disaster restoration experts start the repair process off with a free visual inspection for property owners only.
Sherry M.
"I would give them 6 stars if I could. I had to deal with a flood in my business, an absolute nightmare for every business owner. [911 Restoration] came right away, and they are so professional and efficient. Even after everything was done they followed up and made sure everything was back to normal. A+ customer service. Thank you!"
Water Damage Restoration
There are different levels of water damage restoration. Some jobs involve simply repairing a leak from a wall, while others require the removal of furniture and personal items from the property until all the water damage cleanup is completed.
Fortunately, the water damage restoration professionals at 911 Restoration of West Georgia can take care of every aspect of a flood damage cleanup in your home or business. The team can:
Extract the Water

Dehumidifying the Area

Implement Mold Removal
On some water damage restoration jobs, the staff may dispose of items that have been soaked beyond repair. However, any items that can be saved can be packed up and stored safely until they can be moved back inside.
Make sure you contact 911 Restoration of West Georgia the moment you need water damage restoration services. Highly trained technicians can ensure that you receive the peace of mind you deserve.
Mold Removal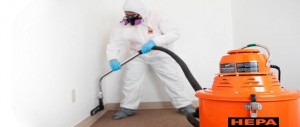 Mold and mildew can look and smell unpleasant when growing inside your home or business. Mold growth also comes with other, more serious consequences. You can take advantage of the mold removal services of 911 Restoration of West Georgia to handle all of these issues.
You can be sure that when you hire the mold removal experts in Douglasville, you will receive the most thorough fungi removal services in the industry. Mold removal technicians can completely decontaminate commercial and residential properties after an infestation. They can also begin water damage restoration services to make sure all the moisture is extracted from your property.
Hiring the Douglasville professionals at 911 Restoration of West Georgia gives you access to the most comprehensive mold removal and water damage removal techniques in the industry. Call our staff today and the mold removal unit can ensure your home or business is completely sanitized
Frozen Pipe and Flooded Basement
Property owners in Georgia often avoid the worst of the cold throughout the winter months. Unfortunately, cold winds and heavy snows sometimes cut through the area. These snaps of cold can lead to frozen pipes and a flooded basement.
You can get immediate help handling the disastrous effects of a frozen pipe by contacting 911 Restoration of West Georgia. Water damage technicians can arrive at your property to handle leaks or flooding caused by a frozen pipe in Douglasville.
The team will extract water from your property, repair the frozen pipe, and ensure your property is completely dried. Professional technicians understand how damaging a flooded basement can be. 911 Restoration of West Georgia utilizes professional pumps and equipment to get water out of a flooded basement quickly.
Let us work to protect the structural integrity of your property and all of your possessions if you experienced a flooded basement in Douglasville.
Sewage Backup Cleanup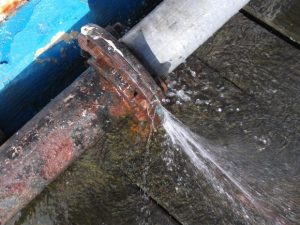 It can be difficult to figure out the first step to take after your property has been overwhelmed by a sewage spill. Sewage, also known as black water, is an incredibly toxic substance and people should take every precaution they can to limit their contact with it. Let professionals take care of sewage backup cleanup to get your property back to perfect condition.
In order to ensure your safety, you can reach out to the Douglasville sewage backup cleanup team the moment black water overflows into your home or business. Property owners can call sewage cleanup backup cleanup techs any time and know that within 45 minutes help will be at their door.
With us by your side, you can feel completely confident that your property will be restored. Trust in the abilities of sewage backup cleanup professionals who are dedicated to helping you navigate your way through any sewage disaster. 911 Restoration of West Georgia can even handle water damage repair and mold removal.
Fire Damage Restoration
It is important to remember that when a fire breaks out in your property the first thing you should do is call the fire department, so they can put out the flames and ensure the safety of everyone on site. Once the flames are taken care of, you can contact a fire damage restoration company to begin repairs.
911 Restoration of West Georgia's fire damage restoration team in Douglasville can clean up the damage that has been done in your home or business. The team can take care of:
Fire Damage

Smoke Damage

Soot Damage

Ash Damage

Water Damage
Douglasville professionals can address the smoke stains, smoke odor, ash, and soot damage by using high tech gear and cleaning agents that will get your property looking like a fire never occurred in the first place.
Water damage restoration is also required to repair any destruction caused by the fire extinguishers. There may also be fire retardant chemicals present that can damage your property. The fire damage restoration team can remove these chemicals for your safety.
When you are in need of expert fire damage restoration in Douglasville, call the highly trained technicians at 911 Restoration of West Georgia. You can rely on us to arrive as quickly as possible to begin the fire damage restoration procedures needed to completely recover your property.
Disaster Restoration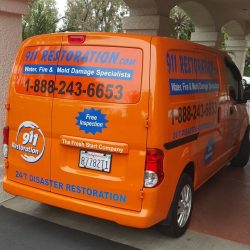 911 Restoration of West Georgia's disaster restoration specialists understand that major storms such as tornados or hurricanes can overwhelm property owners. Fortunately, disaster restoration experts can ensure that any flood or leak damage will be repaired.
The disaster restoration staff can assist you throughout the entire renovations process. Technicians can even file your insurance claim for you. Getting you affordable services is important to us. We work with insurance companies to keep your out of pocket expenses low, on top of offering already low prices.
Call 911 Restoration of West Georgia's disaster restoration specialists in Douglasville when a storm or any other type of disaster impacts your property and your home or business will be back up and running in no time.
Commercial Restoration
Owning commercial properties requires a lot of attention, especially if you do not live on the property or visit the premises regularly. Small issues can quickly become incredibly severe, requiring commercial restoration services from professionals in Douglasville.
Mold and water damage aren't the only issues that a commercial property may have to deal with. Fire damage restoration may be required if a fire breaks out in your building, leaving smoke and soot damage throughout the property.
911 Restoration of West Georgia's Douglasville commercial restoration team is specifically trained to handle water damage restoration, mold removal, and fire damage restoration on commercial properties of all kinds, such as retail, restaurant, and multi-unit.
You can trust the technicians at 911 Restoration of West Georgia to fix up your building as soon as possible. Call the Douglasville commercial restoration crew if an issue is affecting your property and we will work hard to get your business's doors open again.