Disaster Restoration Douglasville
West Georgia is prone to experiencing natural disasters such as tornadoes, hurricanes, and thunderstorms, all of which can cause flooding, water damage, and structural issues with your property.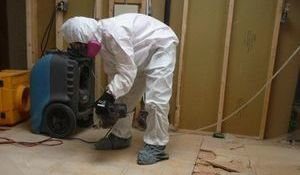 The city of Douglasville has been hit hard by the worst disasters in recorded history within the last decade. In 2007, the longest drought and largest wildfire affected the city, and two years later the heaviest rainstorms flooded the area.
If your home or business is impacted by any disaster, natural or manmade, then 911 Restoration of West Georgia can provide the disaster restoration service you need to fully recover.
Throughout the years the disaster restoration experts have seen it all, giving us vast experience in water damage and fire damage restoration.  911 Restoration of West Georgia is licensed, insured, and bonded for your protection, so you can have complete peace of mind when you hire their highly trained technicians.
When dealing with a water emergency it is necessary to receive immediate water damage services, so the Douglasville office stays open 24/7/365 to help you when you need it most.
The disaster restoration crew guarantees to be at your property within 45 minutes of receiving your call when you are in need of emergency water damage repair services. Once the professionals arrive, same day services will be administered in order to limit the water damage and prevent mold and structural issues.
Disasters may seem overwhelming in the moment, but as soon as the water damage specialists arrive they will show you how a hurricane can actually turn into your fresh start. So give us a call right away!
Understanding When You Need Professional Disaster Restoration Help
When you experience property damage from floods, storms, hail, and heavy winds, the disaster restoration pros in Douglasville are the repair workers you can depend on to get your home or businesses completely fixed up.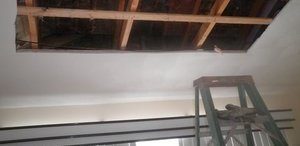 It may be tempting to conduct the cleanup effort on your own, but by doing so you may overlook some important aspects of the disaster restoration that can lead to future issues.
For example, if your basement floods it may seem easy enough to suck out the water with a wet vac or a sump pump, and that actually may mediate the problem at that moment, but by not using a dehumidifier moisture can linger and cause a mold infestation.
By hiring professionals we will give you peace of mind knowing that no aspect of the disaster restoration has gone overlooked. The Douglasville experts will minimize the water damage and get to work on water removal and odor control so you can have your life back.
911 Restoration of West Georgia uses the latest drying technology and water recovery equipment available. So, give the disaster restoration staff in Douglasville a call the moment a disaster impacts your property.
How Can I Prevent Disasters?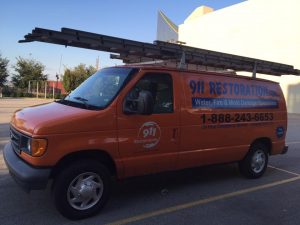 Our disaster restoration professionals suggest installing preventive equipment, such as sump pumps and a sewage backflow valve. This is the best way to prevent disasters from destroying your home.
Water-resistant materials can withstand direct contact with floods for at least 72 hours without sustaining much damage. Protect your home from shallow flooding by adding a waterproof veneer and sealing all the openings.
Raising electrical systems above the flood level will help prevent damage to appliances. You will also avoid fire from short circuits. Professionals recommend you invest the following items to keep your property safe:
Sump pumps

Sewage back flow valve

Plumbing inspection

Pipe insulation

Rain gutters

Downspouts
It is a priority for our technicians to always put the customer first, which is why 911 Restoration of West Georgia offers free visual inspections to property owners. These inspections also act as a way to help you with all preventive maintenance to defend your home or business against disasters.
This disaster restoration company is comprehensive in that way that we can handle everything from water cleanup to acidic smoke removal, as well as black water cleanup and mold decontamination. If your home suffers damage after a man-made or natural disaster, you can call 911 Restoration of West Georgia and we will put the pieces of your property back together.