Disaster Restoration Douglasville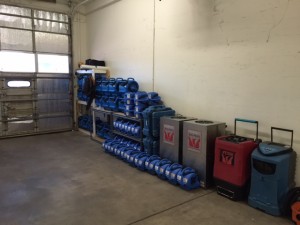 Disaster restoration is a service that everyone will need after large storms such as a category 5 hurricane.
Our disaster restoration Douglasville crew will respond within 45 minutes to any such disaster and 911 Restoration West Georgia has over 35 years of experience helping the community recover with our top of the line water extractions and clean up services.
The city of Douglasville, GA has been hit hard by the worst disasters in recorded history within the last decade.
In 2007 the longest drought and largest wild fire affected Douglasville, Georgia, and two years later the heaviest rainstorms flooded the area.
We are experts in water damage restoration and fire damage restoration.  We are licensed, insured and bonded in water removal and available 24/7, which means you can rest easy knowing you are covered whenever emergencies strike.
Our disaster restoration Douglasville team offers same day service to help residents with water damage restoration, fire damage restoration, mold removal, and much more. Give us a call today for the best disaster restoration.
When Do You Need Disaster Restoration?
You need disaster restoration when you experience problems from rain, sewage backup, ruptured hoses or fires, which is why our disaster restoration Douglasville specialists is capable of varied restoration services.
From toilet overflow to blocked gutters and flooded basements 911 Restoration West Georgia is here for you with water cleanup, sewage backup cleanup, plumbing repair, and fire damage restoration.
We will take you from under water to under control. We will minimize the damage and get to work on water removal and odor control so you can have your life back.
We use the latest drying technology and water recovery equipment available. Give our disaster restoration Douglasville staff a call so we can help you prevent disasters.
How Can I Prevent Disasters?
Our disaster restoration Douglasville professionals suggest installing preventive equipment, such as sump pumps and a sewage back flow valve is the best way to prevent disasters from destroying your home.
Water-resistant materials can withstand direct contact with floods for at least 72 hours without sustaining much damage. Protect your home from shallow flooding by adding a waterproof veneer and sealing all the openings.
Raising electrical systems above the flood level will help prevent damage to appliances. You will also avoid fire from short circuits. Our disaster restoration Douglasville operatives recommend you invest the following items to keep your property safe:
Sump pumps
Sewage back flow valve
Plumbing inspection
Pipe insulation
Rain gutters
Downspouts
911 Restoration Disaster Restoration will always put the customer first, so we offer a free inspection to help you with all preventive maintenance and help defend your building against disasters.
We offer same day service, while working with all insurance companies and respond within 45 minutes. Call us for the best disaster restoration Douglasville company.
How Can You Find the Best Disaster Restoration Company?
Our disaster restoration Douglasville company is the best because we can handle everything from water cleanup to acidic smoke removal as well as black water cleanup and mold decontamination.
If your home suffers damage after a man-made or natural disaster, you will be glad to know about 911 Restoration West Georgia and how we value professionalism.
We respond within 45 minutes and same day service to start pumping water out of your property before mold spores can take route. Call us today for a free inspection or after storms flood your basement for top notch water extractions.