Water Damage Union City
The water damage Union City crew's main goal is to keep their customers safe at all costs, so when you call 911 Restoration West Georgia you can be sure that you are getting the best assistance in the industry.
Whether you discover a flood, leak or pipe burst, homeowners can stay calm knowing that the Union City plumbing professionals are available 24/7/365 to help you with your water damage emergency.
Our Union City water emergency team has many years of experience restoring homes from water damage, and we know that one of the crucial elements of maintaining a full recovery is acting fast.
We have the ability to use comprehensive drying and moisture removing techniques on your property, something that sets the Union City flood removal experts apart from the rest.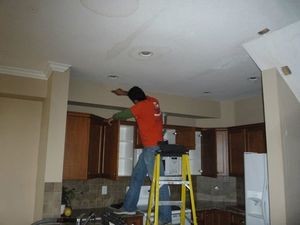 When you call us, we will get to your home within 45 minutes of receiving your urgent phone call to get started on the repairs to the following causes of water damage:
Washing machine overflow

Ruptured hoses

Flooding

Leaky shower pan

Ice machine Malfunction

Burst Pipes

Roof leaks

Sewage backups

Appliance malfunction

Water heater explosions
The Union City water extraction unit is licensed, bonded and insured to conduct a free home inspection in your household, so call us the moment you discover unwanted water on the premises!
Efficient Mold Removal from Water Damage Is Our Speciality
When there is a significant amount of water and moisture on the property, then the greater the chances are that mold is going to begin growing.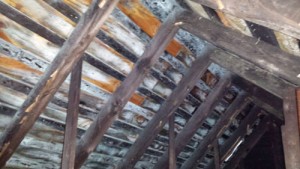 If there are mold spores present in the home, then all they need is a small amount of water, like a slow drip or leak, to cause them to grow into a full blown infestation.
If your home does become affected by mold growth, then it has the ability to influence the health of everyone living under the same roof as the substance.
Mold can even be a hazard to your health when you have a weakened immune system or if you are on immunosuppressants of any kind.
The best way to avoid the health effects of mold is to eradicate it from your home and life entirely with the help of our expert technicians.
In order to ensure the best possible living environment for you and your family, call the Union City water disaster staff for same day services today!
We Will Help You Understand You Water Damage Coverage
When you are dealing with such demanding circumstances, it can get confusing when the time comes to figure out your insurance coverage.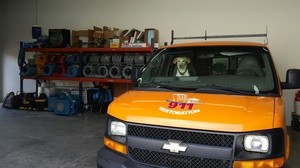 With all of our experience in the home restoration field, we know exactly what the insurance companies need to give you the maximum coverage your policy allows.
So, we can ease this entire process by taking over the insurance claim procedures for you, and doing everything needed to keep your costs low.
Not only will we work with all insurance companies, but we consistently offer free home estimates and affordable prices on all of our services, so you never have to worry about the financial element of the repairs.
Contact our Union City water damage restoration agents when you need help cleaning up a water-related problem, and we will give you the fresh start you need today!