About 911 Restoration of West Georgia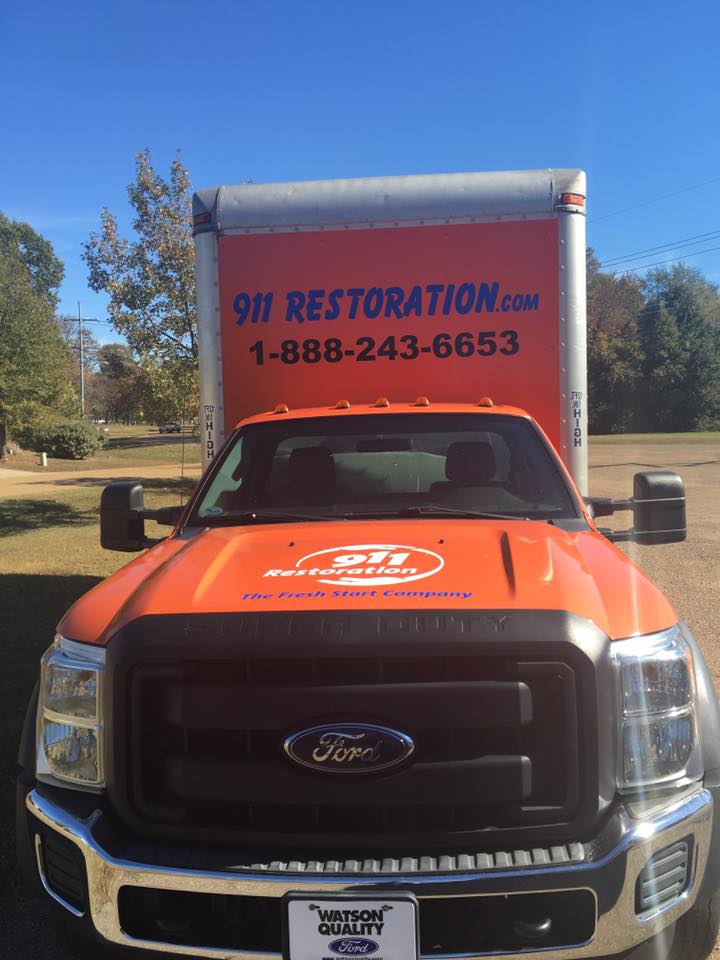 911 Restoration of West Georgia branch focuses on spreading the company's fresh start attitude on every job we're  called to repair. When providing water damage restoration on homes and businesses in the community, we truly believes that the remediation work starts with being the difference.
When you call us and hear our friendly demeanor you will recognize that 911 Restoration of West Georgia is a different kind of restoration company. The highly trained technicians cater to the customer, making you their first priority.
911 believes that the fresh start attitude also carries a sense of respect and humility. The Douglasville professionals feel for you when your home or business stands damaged by recent storms, and we will do anything to make sure you get the help you deserve.
Our team will make sure to keep you comfortable by leading through support. We will keep you informed about the restoration process the entire time, keeping a line of communication open at all times. In the end, we aim to make your home safe again, yet another piece of the fresh start attitude.
Withstanding The Storm Season In West Georgia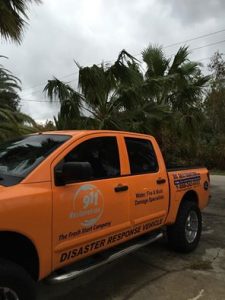 911 Restoration of West Goergia knows better than anyone how Douglasville is a wonderful place to reside. It is outside the hustle and bustle of the city, residents get to enjoy the cool air coming off the shore, as well as taking in the warmth of the south.
Unfortunately, there are times when cool shore air and warm southern climate commingle to create strong thunderstorms and tornadoes. These storm systems can create extensive wind and water damage, which can destroy properties that get in the storm's wake.
While the last major magnitude 3 tornado was in 1968, there is always the chance of instigating another. These tornadoes are known to cause upwards of $2.5 million in damages, so it goes without saying that it is better to be safe than sorry.
Your building needs to be ready for debilitating circumstance, and part of that preparation is keeping 911 Restoration of West Georgia on speed dial to receive the most immediate help at the earliest opportunity. Call the Douglasville experts when a severe storm pattern damages your commercial or residential property and we will make sure you receive your fresh start today.
Thunderstorm And Tornado Safety Tips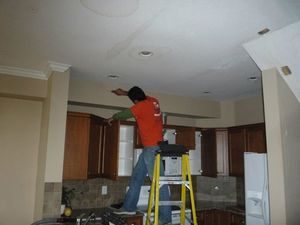 The only way to prevent water damage and property destruction from a hurricane, tornado, or other powerful storm system is by keeping your home or business prepared BEFORE the storm occurs.
Once the torrential rains begin to fall and the violent winds begin pounding on your property, there isn't much you can do to stop leaks and floods. However, by prepping ahead of time you can keep the inside of your property dry and limit the external damage, as well.
Property owners in West Georgia are in danger of becoming impacted by thunderstorms and tornadoes, so keep your home and business safe in the face of these disasters by following these prevention tips:
Keep leaves out of your rain gutters to prevent buildup and splash back onto your roof where too much-standing water could mean leaks.

Attach storm shutters to your windows to block them from flying debris.

Have your sump pumps tested so they can pump out water if an issue does occur.

Know where to go in case of heavy storms, such as the basement or local community shelter.

Understand your insurance policy because many will cover water damage from plumbing and precipitation, but not floods and sump pump failure.
Whether your property succumbs to fires or floods, 911 Restoration of West Georgia has the tools, talent, and technicians to make sure your property receives a full recovery. We work directly with insurance companies to bring you the most affordable price possible, so give us a call today!