Water Damage Buckhead
If you are a homeowner in Buckhead, then you can rest assured knowing that if you are ever in a water emergency situation, 911 Restoration West Georgia and their water damage Buckhead cleanup pros are available to assist you around the clock.
The Buckhead flood removal crew keeps their offices open 24/7/365, because we know that water emergencies can happen at any time, usually at the most inopportune moments.
In order to restore your property the best we can, we make sure to send  team members to the flooded area within 45 minutes of receiving your urgent phone call.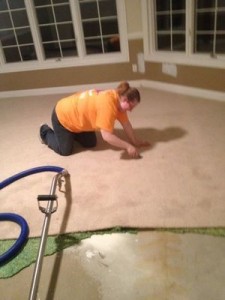 Our Buckhead flood mitigation experts understand that water damage remediation needs to occur as quick as possible after the property has been harmed due to a pipe burst, leaking roof or flood disaster.
We are expertly trained to execute rigorous water extraction methods on every job using advanced drying and water withdrawal technology, including mitigation for the following causes of water damage:
Pipe bursts and other plumbing concerns

Flooded basements and crawlspaces

Running sinks and bathtub overflows

Clogged gutters and downspouts

Roof and ceiling leaks

Storm damage and other kinds of disaster damage

Sewage backups

Fire sprinkler malfunction

Mold growth
In order to assure the best outcome for our customers, call the Buckhead flood clean up technicians for same day services regarding all water-based emergencies today!
We Can Show You That There Is Life After Water Damage
Mold usually begins to grow when water sits on a surface for a long period of time. It is vital for homeowners to comprehend that the longer moisture occupies a home, the more damage it can implement on the premises.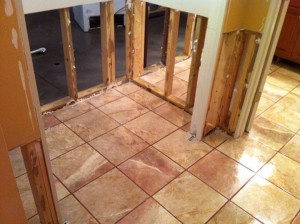 To keep everyone living in the mold infested home safe, the Buckhead water disaster agents consistently administer free home inspections where we investigate the entire property for fungus and mildew.
Not only does mold have the ability affect your home, but it can also be detrimental to your personal health. When water damage and mold invade a home's structure, it can cause rot, ruining the infrastructure.
When you breath in mold spores, it can cause you to experience allergy-like symptoms, including respiratory issues, which may become more severe as time goes on.
In order to keep your family protected against mold inhalation, call our IICRC certified Buckhead water disaster pros and they will get your home mold-free in no time today!
We Will Hold Your Hand Throughout The Whole Water Damage Process
We want to make the water damage mitigation process as easy as possible, so you can rely on us to always offer affordable prices, as well as work with all insurance companies.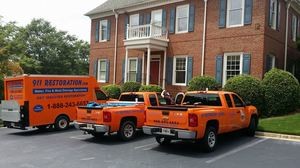 We will be as involved in the insurance process as you want us to be, including filing your clam, submitting any necessary information and communicating with representatives.
Our technicians are on-point to solve any sort of restoration related incident as soon as it arises, because we truly care about our customers and the places that they do business, and call home.
You can always count on our Buckhead leak repair workers to go the extra mile for you under any circumstances.
To get the most competent home restoration service in the industry, call our Buckhead plumbing professionals to get that fresh start you deserve today!