Water Damage and Mold Removal in Haralson County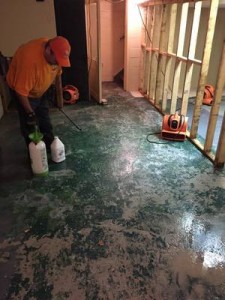 You deserve professional disaster restoration services from a company dedicated to restoring your property to perfect condition after suffering from:
       Water Damage

       Sewage Backups

       Mold Growth

       Fire Damage

       Smoke Damage
911 Restoration of West Georgia can provide you with the expertise you need after any property emergency. We understand that getting your property back to normal is your utmost concern after a flood, fire, or another disaster. Our goal is always restoring your property quickly while not cutting corners on any repairs.
The first step to handling water damage, mold removal, or any disaster is contacting an emergency restoration service that can help you. 911 Restoration of West Georgia is here for you 24/7. You can call us when you need help the most and we will reach your property in or around Bremen within 45 minutes. Our IICRC certified technicians provide free visual inspections for property owners only, allowing you to get immediate answers about the best strategies for restoring your property after water damage or another emergency.
Get Help from Water Damage Specialists in Bremen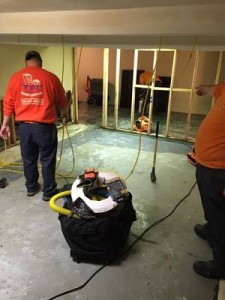 Water damage has many possible causes for property owners. Natural disasters can lead to flooding in basements, crawlspaces, and even the main floor of your home. We can help you recover from water damage caused by:
       Hail

       Thunderstorms

       Tornadoes

       Hurricanes
In some cases, our technicians will be able to limit the severity of water damage by providing emergency boarding up services or emergency roof repairs. Keeping water out of your property will reduce the damage you face later on and will lower your odds of needing mold removal.
Your property may also be damaged by issues with plumping. Pipes sometimes burst, especially after freezing in the winter. We have experience handling water damage caused by leaking pipes and you can count on us to completely clean and disinfect your property after a sewage backup.
Mold Removal and Fire Damage Restoration in Haralson County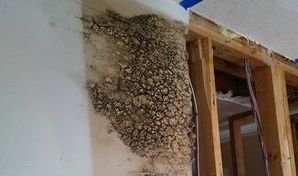 Taking care of water damage quickly reduces the damage to the structure of your home or business. You also lower the odds that you will develop a mold problem by allowing us to handle water removal immediately.
Property owners may not even realize they have a mold problem at first. Mold often grows where you can't see it, identified only by the musty smell it produces or a sudden sickness as you are exposed to the spores. 911 Restoration or West Georgia provides professional mold inspections that can detect mold behind walls and wherever else it might be hiding so mold removal can be completed.
Mold removal can involve making sure your property is thoroughly dry and dehumidified, so the mold no longer has a favorable environment to grow. We will isolate areas of your property impacted by mold and thoroughly disinfect your home or business to ensure the mold removal is complete.
Our technicians are also trained to handle issues associated with fire damage restoration. We utilize sodablasting techniques to clean up fire damage. You can also count on 911 Restoration of West Georgia to remove soot, smoke, and ash from your property.
Let us provide you with the sterling disaster restoration services you need in:
       Bremen

       Buchanan

       Budapest

       Draketown

       Felton

       Tallapoosa

       Waco