Water Damage Scottdale
Water damage situations like sewage backups, pipe bursts, and flooding are all major problems that can occur when you least expect them and will lead to a lot of trouble at home. Luckily, when these situations occur, you can rely on the water damage Scottdale experts from 911 Restoration West Georgia will be able to respond to your concern right away!
Our specialists are trained and equipped to be able to work on any water damage emergency your home has sustained. You can rest assured our team can offer you the best solutions to your coner and always provide water damage restoration of the highest quality so you can get a fresh start!
How We Help Homeowners Take On Water Damage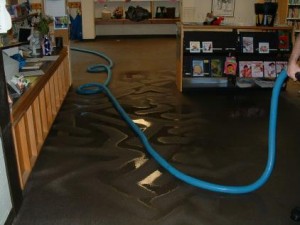 Because of the potential problems that a leak can lead to such as wood rot, flooding, and mold growth, it's vital that water be extracted and damage patched up right away. Our water damage Scottdale team can respond to your issue within 45 minutes, an industry leading lighting fast response that will ensure any further harm to your home is mitigated. Moreover, our team is available 24/7 to work on any water emergency day or night!
Water can intrude into your home in a number of different ways and can cause varying degrees of damage. Our water damage Scottdale has over 35 years of experience in dealing with all of concerns and we can offer you with the comprehensive solutions that will give your home a fresh start. Among the services that we are licensed, insured, and bonded to perform include:
Sewage extraction and decontamination
Mold Remediation
Flood and disaster damage restoration
To be able to perform our services with your satisfaction in mind, we will be making use of our advanced drying equipment to extract water and remove moisture from your home more effectively. With our training, experience, and equipment we'll make sure your home looks good as new in no time!
Tips to Keep Your Home in Scottdale Water Damage-Free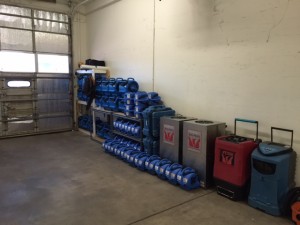 Emergencies like roof leaks, sewage backups, water-based appliance hose leaks, and pipe bursts are just some of the issues that can cause problems for you at home. Luckily, there are ways that you can keep your home protected from all of these issues and our water damage Scottdale team would be more than happy to provide you with a few tips:
Keep your gutters clean to prevent clogging that can cause overflows which can lead to roof leaks or foundation damage.
Inspect and update your plumbing system when necessary. Repair any issues like rust, cracks, or leaks right away. This will reduce the chances of pipe bursts and mold growth of occurring.
Check your roof for any signs of buckling, curling, or missing shingles. Repair damaged shingles right away to prevent roof leaks once it starts raining.
Whatever the water damage situation, our water damage Scottdale team will help you every way we can so your home can get a fresh start. Give us a call today!