Water Damage Powder Springs
Water damage emergencies like roof leaks and pipe bursts are among the most common water headaches for homeowners and overtime, these problems can cause more trouble like mold growth and flooding. Whenever these kinds of issues are plaguing your home, make sure that you get in touch with the water damage Powder Springs technicians from 911 Restoration West Georgia right away so you can get immediate relief.
We are available 24/7 so even when that leak occurs in the dead of night, you can count on us to offer our assistance. We want to make sure that your home gets the fresh start it needs right away!
Water Damage Situations That We Will Take On For You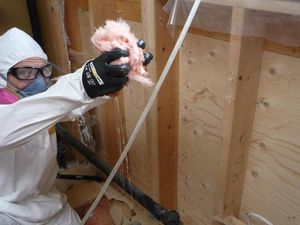 When a leak occurs, our water damage Powder Springs technicians will get that problem patched up right away. Our technicians will be able to respond to your concern within 45 minutes of your emergency call so any complications are avoided. To get started, our team will perform a free inspection and estimate that will aid us in determine the best course of action and so we can provide you with the most affordable price.
Water damage can come into your home in different ways. Our team is licensed, insured, and bonded to take care of all of them. Among the issues that you can count on us on include:
Roof leaks and ceiling stains
Hose ruptures on water-based appliances
Sewage backups
Pipe busts
Bathtub overflows and running sinks
To handle those concerns, our water damage Powder Springs technicians will be making use of our advanced drying equipment to extract water and remove moisture from your home effectively. You can also expect us to check for any signs of fungal infestations and provide remediation services when necessary.
Professionals You Can Count On For Water Damage Restoration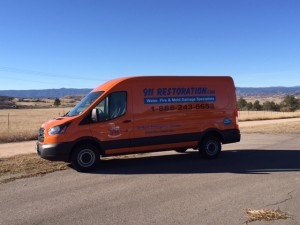 Our team is IICRC certified, highly trained, and fully equipped to offer you the highest quality water damage repair and restoration. Whenever you need leak patched up or sewage spills cleaned, our water damage Powder Springs team will be there as soon as possible to dry or decontaminate the area.
Among the services that we are fully capable of providing include disaster damage restoration, sewage extractions, mold remediation, and fire damage restoration. We have nearly four decades worth of experience in helping homeowners deal with all sorts of disasters and we can provide you with various tips that can help you protect your home. Here's what you can do:
Make sure your plumbing system is up to date in order to reduce the chances of pipe bursts or leaks from happening.
Check your roof for any signs of damage and repair them as soon as possible to prevent ceiling leaks.
Keep your gutters and downspouts clear of any leaves or debris.
When a pipe burst does occur, make sure you know where to turn off the water main to put a halt to water gushing out which will reduce the extent of the issue.
911 Restoration is the fresh start company that is always ready to help you with you with your water damage concerns. Give us a call today!