Water Damage and Mold Removal Bremen
Our mold removal Bremen team at 911 Restoration of Douglas takes pride in being able to provide homeowners with fast and thorough fungus, mildew and mold mitigation services.
You can rest assured that your home is in the best hands once our mold removal Bremen technicians arrive at your door, because we are licensed, bonded and insured to implement all types of mold removal services, such as:
Water damage restoration

Moisture extraction

Thorough drying techniques

Sanitization

Spore removal

Drywall replacement

Vapor Barriers

Air filters and purifiers

Mold testing

Cleanup services

Vacuuming
We keep our water damage Bremen staff available 24/7/365 to make it easy for you to schedule an appointment with us as soon as you notice any signs of fungus growing in your home.
Our IICRC certified mold removal Bremen technicians will walk you through the remediation process as soon as we arrive, beginning with a free visual mold inspection, so call us today.
Some Parts Of Your Home Are More Prone To Mold Infestations Than Others
It is understandable that some area of your household are more susceptible than other parts to becoming damp and moist and this can be a problem for many reasons, with mold growth being the main problem.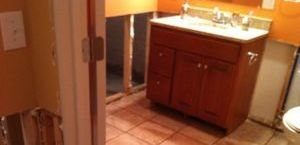 Our water damage Bremen agents want homeowners to know that when moisture sits on surfaces such as wood, cardboard, and drywall it can cause mold spores to flourish into an infestation.
It is impossible to mold-proof your home, but it is possible to make it mold-resistant, and our mold removal Bremen specialists can help you with that.
Our water damage Bremen pros know where are the problem areas in your home are, whether it is the basement that is prone to flooding, a water stained ceiling or a window that always has condensation.
Our mold removal Bremen crew are certain simple steps you can take to prevent mold from spreading, so call us as soon as you discover any excessive moisture in your home and we will eradicate the mold and stop the water issues at the source.
We Will Help You Figure Out The Financial Side Of Water Damage
It is important for homeowners to know that not all homeowner's insurance policies include coverage for mold removal and fungus extraction, but our water damage Bremen unit are happy go over your plan with you to be absolutely sure.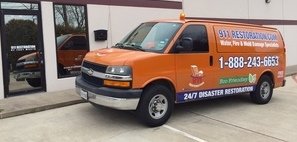 If it turns out that you have to pay for your fungus extraction out of pocket, then you can breathe a sigh of relief knowing that our mold removal Bremen operation consistently offer affordable prices on all of our mold mitigation services.
Not only that, but our water damage Bremen workers will provide you with an initial free home inspection when you contact us for help.
This way there is no financial risk for you to call us to check your household for fungus, even if you are not absolutely sure if the substance is growing on your property. Call our mold removal Bremen techs at 911 Restoration of Douglas and you can be sure you will have a fresh start today!