Water Damage Grantville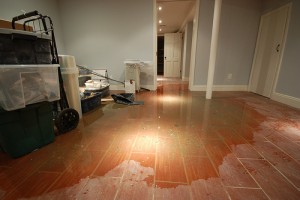 Water damage is extremely common and can happen to anyone at any time but is particularly harmful to homeowners with older homes and plumbing because wear and tear combined with invasive forces of water can destroy important infrastructures like pipes, roofing and sewage systems which is why it is essential to choose a professional, experienced company like 911 Restoration Douglas and our water damage Douglas team when an unexpected emergency wreaks havoc on your home. Older plumbing is problematic because not only can an old cast-iron pipe burst at any moment, but often times because the structures of the home haven't been checked in years, hidden water damage and mold is also common. With 35 years of experience servicing Grantville and surrounding areas, our water damage Grantville team has seen flooded basements left for 24-48 hours turn into an all-out water damage war zone. Due to the moisture down below your home, an untreated problem like a flooded basement can lead to varying degrees of water damage:
Class 1 – minimal damage, only portion of a room affected
Class 2 – water damage affecting entire room of carpet; some walls affected
Class 3 – an entire area is affected: carpets, ceilings, walls, floors, etc.
Class 4 – involves materials like hardwood floors and requires special drying
Our water damage Grantville team is available 24/7 to handle any class of water damage, and will arrive at your home within 45 minutes of you placing your call equipped with the best and latest water removal technology in the industry. Even if your basement isn't flooded, call us for all other water damage restoration needs like:
Mold decontamination
Pipe bursts
Roof and ceiling leaks
Toilet overflows
Fire sprinkler problems
Water heater leaks
Black water issues
If you don't currently have water damage, call our team of water damage Grantville technicians at your convenience and we'll come to your home to provide you with our signature free inspection to check your plumbing and help with preventive maintenance. So pick up the phone and call the industry leaders in preventing water damage before it gets out of control!
How Do I Prevent Water Damage from a Flooded Basement?
A flooded basement can come from a number of sources, especially in older homes, but regardless of whether it occurs from a cast-iron pipe burst or an old water heater leaking the first step should be locating the main water line to your home and shutting it off. Once complete, contact our experienced water damage Grantville team for fast, efficient service. A flooded basement is a serious issue because the basement serves as part of the structural integrity of your home so any deterioration of the walls or ceilings can lead to a complete foundation failure if not addressed by licensed, insured and bonded professionals like our team at 911 Restoration. Once we arrive at your home in 45 minutes or less, we can fix your flooded basement problem and then help you with other preventive maintenance including:
Cleaning downspouts
Cleaning out gutters
Checking old plumbing
Looking for cast-iron pipes
Preventive maintenance is just as important as dealing with water damage fast because plumbing that is not properly maintained can you leave you open to a denied insurance claim. At 911 Restoration we're here for you to help you with every part of the process, from maintenance to insurance help, so before old plumbing causes harm to you and your property call our water damage Grantville team today!
Does Insurance Cover Water Damage?
A typical homeowner's insurance policy carried by most homeowners in Grantville covers common water damage issues that start indoors, but our water damage Grantville insurance specialists note that negligent acts and damage from weather events are usually not covered. Our experience working with insurance companies, decades of experience in fact, has led us to learn that water restoration services are actually quite affordable if you do three things. First, know your current coverage as well as supplemental policy options for your area. Second, never engage in negligent acts like flushing bulk items down the toilet and always employ proper preventive maintenance techniques, which our water damage Grantville technicians can help you with. And third, call 911 Restoration for a free inspection and the most affordable rates in the industry for all non-covered services. Keeping costs to a minimum is important because the Insurance Information Institute has large amounts of data which indicates that water damage and related causes are the second most frequent form of loss claimed by homeowners, meaning anyone can unfortunately be an unwitting victim of infiltrating water. Don't become the next victim of a category 3 water emergency, call our water damage Grantville team today and we'll help you every step of the way because we truly are the best!
What is the Best Water Damage Company in Grantville?
Our water damage Grantville professionals have over 35 years of experience as the industry leaders in all forms of water damage and associated restoration solutions, and this coupled with our interminable desire to always put the customer first makes 911 Restoration Douglas the best restoration company in Grantville and it's not close. When dealing with older homes that often contain older plumbing, a common occurrence in Grantville, experience as well as fast response time and state-of-the-art equipment is needed. Our water damage Grantville team has serviced Grantville, Georgia for years so you'll always know that you and your family's needs are being met by the best minds in the business. So if you currently have a water removal issue in your home or you just want to check your old pipes and plumbing, then give our water damage Grantville experts at 911 Restoration a call today and we can get you back on track in no time!