Water Damage Fayetteville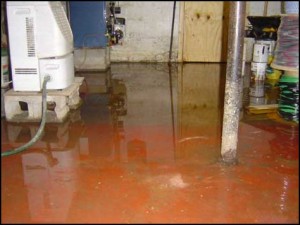 Water damage is an unexpected nuisance that is no fun once it begins to penetrate the floor and ceilings of your home, leading to all sorts of larger problems like mold and mildew, which is why our professionals at 911 Restoration Douglas are available 24/7 to come out to your flooded home or business within 45 minutes. With 35 years of experience in water damage restoration services, our water damage Fayetteville specialists always put the customer and their community first. Fayetteville, Georgia is a thriving community that is home to several local attractions, including the Villages Amphitheater and the Fun Junction USA amusement park. Our water damage Fayetteville pros know that even in a town built around fun, weather can turn ugly quick causing all sorts of water damage issues. Our technicians are licensed, insured and bonded to handle any of your water damage restoration problems, including:
Roof leaks
Water heater leaks
Flooded rooms
Toilet overflows
Sewage backup issues
Malfunctioned fire sprinklers
Mold decontamination
Pipe bursts
Our water damage Fayetteville team is uniquely qualified to handle any of these tough issues, and more. When we come to your home for water removal services, we always use only the best and latest state-of-the-art equipment. This way, you and your family get back to enjoying each other and your home as soon as possible. So if you want to know what to do if you have a roof leak that results in a flooded living room, give our water damage Fayetteville experts a call today!
What Should I Do When My Basement Floods?
Our water damage Fayetteville professionals know from decades of experience that if you have a flooded basement from an inside source like a pipe burst or water heater leak, it's extremely important to first shut off the main water line to your home. This will not only reduce the amount of water our technicians will need to extract but also limit the potential damage to your home and its structures. Once this crucial step is finished, give our water damage Fayetteville team a call and we'll arrive at your door within 45 minutes of your call because we know that when it comes to emergencies like flooded basements, time is of the essence. Not addressing the water damage in a timely manner can lead to more serious problems like:
Mold
Mildew
Insects
Disease
Respiratory Problems
Rotting and warping
Structural failure
We don't have to tell you that problems like these are no fun, and can lead to additional financial and health costs for you and your family. At 911 Restoration we understand that emergencies can happen at any time so we're always on-call 24/7 to take your call. So if you have water damage now or you just want to know if your insurance covers water damage, call our water damage Fayetteville team today!
Does Insurance Cover Water Damage?
Our water damage Fayetteville experts have 35 years of experience working with insurance carriers and studying the Insurance Information Institute, so we can tell you that yes, many water damage emergencies are in fact covered by a typical homeowner's insurance policy. It's relatively safe to assume that unless your water damage was caused by negligence or a natural disaster, it will likely be covered by your plan. However, we still advise that you contact your insurance provider to be absolutely certain of the exact terms of your water damage coverage. Every area of the country has different policies regarding what is covered. Natural disasters like floods that affect a large area of homes are usually not covered by standard insurance plans and instead require additional, supplemental plans like flood insurance. Even if your water damage claim isn't covered by your current plan, 911 Restoration always provides our customers with the most affordable price possible. So if you want the best restoration company in Fayetteville, give 911 Restoration Douglas a call!
What Is The Best Water Damage Company In Fayetteville?
Our water damage Fayetteville professionals at 911 Restoration Douglas are the absolute best in the business, not only because we always put the customer first, but also because we truly care about the health, safety and well-being of our clients and their communities. The city of Fayetteville is a small but thriving town filled with fun attractions and amusement parks for the whole family. At 911 Restoration, our water damage Fayetteville team is committed to providing this great city and its citizens the very best in water damage restoration so that Fayetteville can continue to be associated with fun. So for a fresh start from the best water damage company to take care of you and your family, don't wait and call 911 Restoration Douglas now!