Water Damage Douglasville, GA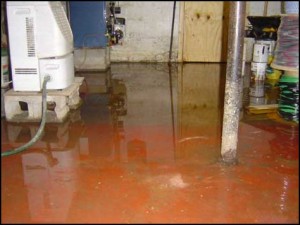 Douglasville is a beautiful place to call home with a dedication to both new growth and old charm, but unfortunately in the last few decades natural disasters have made a reliable restoration company like 911 Restoration Douglasville a regular refrigerator number necessity. With over 35 years of experience in restoration services we know the importance of a quick response, which is why we are available 24/7 and we can respond within 45 minutes. We value professionalism and that's why in a water damage emergency we always put the customer first. We offer same day service, and we provide a free inspection and quote so you can get an idea of the work ahead. We are licensed, insured and bonded, so you can sleep easy knowing that the most reliable water damage Douglasville crew is on the job. Our water damage services are second to none in Douglasville and the surrounding area, so if you have water damage in your home, or would like to know how you can prevent it, give our professionals at 911 Restoration Douglasville a call today!
How To Prevent Water Damage?
Our water damage Douglasville experts have a few recommendations to help you prevent water damage in your home and keep it nice and dry year round. The first thing homeowners can do to protect their home is to maintain gutters and downspouts on the exteriors of houses. water damage Douglasville professionals suggest making sure your gutters and downspouts are clean and clear which will allow water to drain properly during heavy rain storms and it will prevent pooling water on your roof which can lead to cracks in walls and ceilings as the water finds its way to the ground. Inside, and underneath the home you can prevent water damage by checking your plumbing regularly. Not only are our water damage Douglasville professionals fully capable of helping you prevent water damage, but we are also highly skilled at all other aspects of home restoration such as:
Water removal of black water, grey water, and returning water.
Plumbing issues including a pipe burst, washer burst, malfunctioning fire sprinkler system, or a defective sewage back flow valve.
Odor removal.
Category 3.
Mold decontamination, mold remediation, with advanced mold remediation techniques.
We have the latest drying technology.
Preventative water damage measures in the event of heavy rain, severe storms, and floods.
Our water damage Douglasville experts can show you how to look for cracks and leaks in pipes that could flood a crawl space and cause harm to the foundation of your home. You'll also want to check pipes for blockages that could cause a pipe burst should the blockage become too great and not allow water to pass through the pipe at all over time. While you're evaluating these built in defenses for your home be sure to call our water damage Douglasville team if you find anything suspicious and we'll come take a look and provide you with a free inspection today. So give our water damage Douglasville pros a call and we can help you with everything including how to file for a water damage claim with your insurance provider!
How Do I File For A Water Damage Claim?
When you are in the middle of a restoration project it can be a very stressful time, that's why our water damage Douglasville company tries to take every step possible to reduce the stress for our clients by filing the claim on your behalf do you don't have to. Our water damage Douglasville professionals at 911 Restoration Douglasville are working with all insurance companies to ensure that you are getting the full extent of the coverage you are entitled to. Typically, if the flooding started outside the home through something such as an overrun stream, that would fall under a flood insurance policy. But internal causes such as a pipe burst, water heater burst or faulty plumbing would be covered under the homeowner insurance umbrella. Just remember, the next time you have restoration needs, our water damage Douglasville professionals will not only take care of your home but also your insurance questions every step of the way. So call our professionals at 911 Restoration Douglasville today if you have a home water damage repair!
Who Do I Call For My Home Water Damage Repair?
Your first call should always be to our water damage Douglasville repair specialists for same day service every time. We have over 35 years of experience in restorations of all kinds and we always put the customer first. We are always available 24/7 and we will respond within 45 minutes of your call. We value professionalism to a higher level than our competitors and that's why we offer a customer service experience that is second to none. Our 911 Restoration professionals start with a free inspection, and end with you getting to enjoy your home again as though nothing ever happened. Check out some of our many satisfied customer testimonials and see for yourself how our experts at 911 Restoration Douglasville can set your mind at ease. So give us a call today and let our specialists get to work on returning your home back to normal in no time!