Water Damage Marietta
When you need 24/7 assistance, you can be sure that the water damage Marietta experts at 911 Restoration West Georgia will be at your home within 45 minutes of receiving your phone call, no matter what time you call our offices.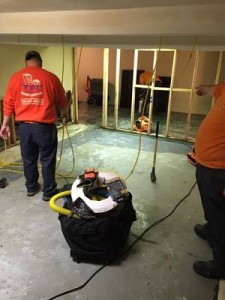 We use progressive water damage remediation technology that lets our Marietta flood removal team implement new water extraction methods on your home.
We are experts in flood remediation, because we always utilize these advanced techniques to get your home clean and dry, including the use of professional grade dehumidifiers, air movers and sump pumps.
You can count on our Marietta water extraction technicians to mitigate the following forms of water damage:
Running sinks and bathtub overflows

Clogged gutters and downspouts

Pipe bursts and other plumbing concerns

Flooded basements and crawlspaces

Roof and ceiling leaks

Storm damage and other kinds of disaster damage

Fire sprinkler malfunction

Mold growth

Sewage backups
Call our IICRC certified water disaster repair workers to provide you with same day services for all your water damage needs today!

We Are Trained To Mitigate All Degrees of Water Damage
Mold, mildew and fungus do more than just make your home look dirty and smell bad, it can actually have a negative impact on the health of everyone living with the substance.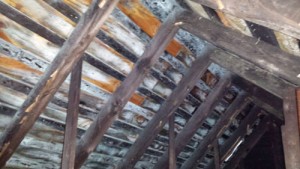 Mold growth is one of the biggest repercussion of unmitigated water damage. If it is left to breed in the home for a significant period of time, you can begin to inhale the spores on a regular basis, which can cause some side effects.
If you notice that you experience breathing difficulties, headaches, sneezing, itchy eyes, skin rashes and coughing whenever you enter the home, then you may have mold, even if you can't see it out in the open.
The water and mold combination can also cause rot to occur, which may affect the structure of the home's foundation, possibility making it an unsafe environment.
Call our Marietta water disaster specialists today and we will immediately give you a free home inspection today!

We Can Make The Water Damage Insurance Process Easy!
With all the other stuff you have to deal with when in the midst of a leak or flood emergency, you don't need to worry about anything extra.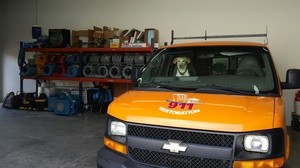 In order to make things as easy as we can for you, our Marietta floodwater disaster agents will do everything necessary to get your insurance claim filed correctly.
With our professionals helping you with your policy, you can be sure that everything is being submitted successfully to get you the coverage you deserve.
Our Marietta flood mitigation techs want to do all the work for you, so you can sit back and relax until the water damage restoration work is complete.
When you need quick and efficient service, call the water damage Marietta specialists with 911 Restoration West Georgia and we will provide you with affordable, quality service today!