Water Damage Kennesaw
911 Restoration West Georgia is the fresh start company that you can always count on to provide you with the highest quality of water damage repair and restorations that will make your home look good as new after a water emergency. Our water damage Kennesaw team is always available 24/7 to take on problems like roof leaks, sewage backups, pipe bursts, water heater leaks, and flooding.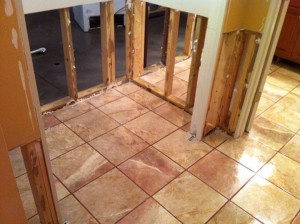 Water damage is a major problem that can cause a lot of hassles for homeowners. Leaks of any sort can cause a lot frustration, especially when they occur without warning. When one of the pipes start to burst, it's vital that the issue be patched up right away so you can avoid further difficulties like flooding or mold growth.
So you can get immediate relief, our water damage Kennesaw to will arrive within 45 minutes of your call to take on your concern. Once our specialists arrive, you can expect a free visual inspection that will help us determine the current condition of your home, the extent of the damage, and the best course of action to resolve the problem.
Which Water Damage Situations Can We Take On?
We have over three decades worth of experience in assisting homeowners with various water emergencies. With the expertise, training, and equipment that we have, you can rest assured that you will get complete solutions that will problems like:
Clogged gutters and downspouts
Pipe bursts and other plumbing issues
Low pressure faucets, running sinks, and bathtub overflows
Hose ruptures on water-based appliances
Toilet overflows
Malfunctioning fire sprinkler
You can count on us to provide you with on the day service that will help resolve any of those issues through top quality water damage repair and restoration.
How You Can Prevent Leaks from Occurring
Our water damage Kennesaw experts are licensed, insured, and bonded to take on any water damage situation that can affect your home. With our help, we can get your home back to being comfortable and safe from the dangers of water damage. Aside from the repairs and restorations that we can provide, we will also offer you with tips that can help you take an active role in protecting your home against leaks. Here's what you can do:
Prepare a roof maintenance plan. Your roof is your home's first line of defense against the elements which includes rain. Make sure it's in good shape through regular maintenance and inspections. Repair issues like missing or loose shingles to prevent leaks from occurring.
Regularly clean your gutters. Cleaning the gutters will help you avoid clogging and help keep water flowing away from the roof and the foundation of your home, preventing potential leaks or foundation damage from occurring.
Check the plumbing. Over time, your plumbing can start to show the signs of aging. Older sections might have leaks or rust on them. It's best to update your plumbing when necessary to reduce the chances of pipe bursts happening.
Check the hoses on water-based appliances. Just like the plumbing, the hoses on your washer or other water-based appliances might be showing signs of wear and tear. It's best to replace worn out hoses to prevent leaks and bursts.
Whenever you need restorations done, trust that our IICRC certified technicians will take care of the problem. For a fresh start, give 911 Restoration a call today!