Water Damage Dallas
Water damage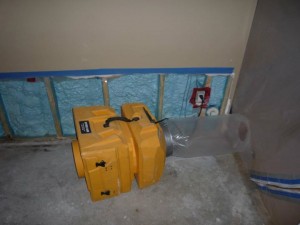 is the result of leaks on water-soluble materials, and our water damage Douglas company is available 24/7 to make sure our water damage Dallas crew will respond within 45 minutes to your emergency call. We offer same day service for your toilet overflow or rain leaks because we know how imperative it is to provide fast, quality water damage restoration services to all houses in the community. We are licensed, insured and bonded to help with any disaster restoration service and 911 restoration is IICRC certified because we value professionalism. Our water damage Dallas team can help you with any of the following emergencies:
Pipe Burst
Rain Leaks
Toilet Overflow
Rupture Hoses
Washer Burst
Fire Sprinkler Malfunction
Water Heater Floods
We have over 35 years of experience dealing with all of these disasters. Our water damage Dallas experts know how to make  your home better than ever after such a crisis and we do it all for an affordable price. Call us for water damage restoration services and see why we are the best company for your needs.
Who do I Call for Water Damage in Dallas?
Call our water damage Dallas specialists for water extractions when your home floods. We will be there within the hour to start pumping water out. 911 Restoration West Georgia will even tell you how to protect your home while we are on our way. By turning off your water line, removing furniture from the area, and shutting down your electricity, you reduce the amount of damage caused by floods. When you find leaks in your home, follow these steps:
Call 911 Restoration
Contact your insurance company
Turn off your water line
Remove furniture
Evacuate the area
Shut down the electricity
Getting a hold of 911 Restoration Dallas should be your first step so that we can set out to be there as soon as possible. The sooner you call us, the faster we arrive, the better off your home is. The longer excess moisture lasts, the more likely mold spores will grow, which means even more health risks are present. Call our water damage Dallas operatives for water cleanup and we will work directly with your insurance company to get you the most coverage possible.
Does Homeowner's Insurance Cover Water Damage?
Homeowner's insurance covers water damage Dallas services for homes with proper preventative measures in palace. This includes insulating your water line during the winter, repairing plumbing leaks the day they occur, and keeping grain gutters clear of leaves. Without these steps, your insurance company will deem negligence to be at fault and refuse your claim. At this point, our affordable price kicks into save your finances and 91 Restoration offers a free inspection to save your home from mold spores. Water damage is one of the most common forms of insurance loss, according to the Insurance Information Institute, but 93% of the occurrences could also be avoided make sure you are on the right side of the statistic by testing your sump pumps, replacing decade old water heaters, and installing a sewage back flow valve. If all else fails, call the best water damage Dallas company.
What is the Best Water Damage Company in Dallas?
911 Restoration is the best water damage Dallas company because we can help with all disaster restoration services, always put the customer first, and strive to eliminate the stress from the situation. Many small bodies of water surround Dallas, Georgia, including Griffin Creek, Weaver Creek, Bleakley Lake, and Womack Lake. These small waterways add up when they evaporate to create a great many storms that have harsh effects on houses in the area. When rain leaks through your roof or a frozen pipe burst fills your basement with gray water, our water damage Dallas personnel will be there as soon as possible to remedy the situation. Call us for a fresh start when your home takes on water and see why 911 Restoration is the best water damage restoration company!